The relationship of African countries with the west is a complicated one.
First of all most of these countries are not situated to the west of Africa. Most of these countries are situated in the northern parts of the world, seen from an African perspective. 
The second notion is that many countries on the African countries have been colonized by countries from other parts of the world. We can think of France, Germany, United Kingdom, Portugal, Spain. A longer time back we remember the Ottoman Empire with its fingers stretching into the northern parts of the continent. 
The third notion is the present relationship with countries outside the continent. Is an African country dependent on a country from the outside world? Depending on financial assistance, military assistance, cultural dependence, through e.g. language, maybe even food assistance. During the years of the Cold War the United States of America and the Soviet Union were the main suppliers of assistance. Things have changed as China has become an important player on the continent. China has become a different player, not be bringing in things, but taking out a lot and bringing in many of their own citizens.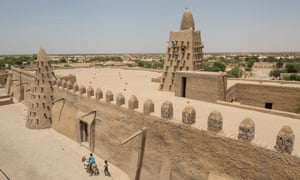 The Nigerian writer Chigozie Obioma has been thinking about this topic and the dependence of countries on western (or northern) developments. Read his article here.